Akala
The Waterfront
06/07/20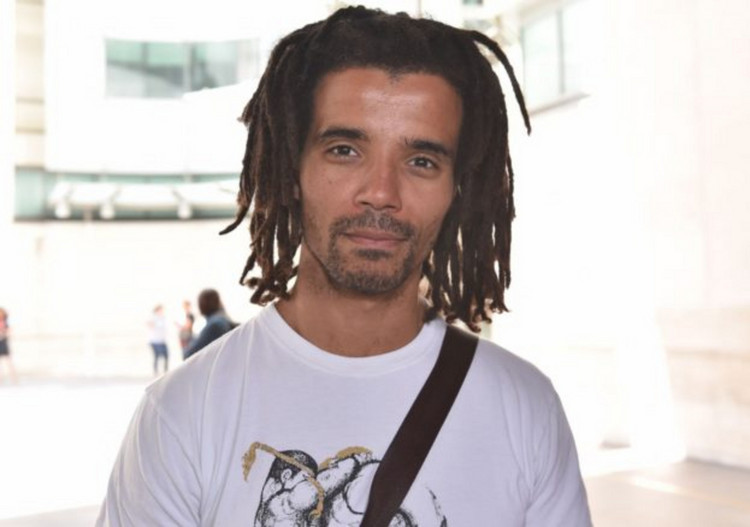 My third gig in three days was beginning to take its toll. There was a distinct lack of spring in my step as I dragged my weary bones back down to the Waterfront, scene of the previous evening's triumphant Rejjie Snow show. Entering an almost deserted room didn't exactly help to get me pumped for the night ahead and I felt for Maya Law as she rather nervously came onstage and began to set up. There were no need for those nerves though because as soon as she began her opening song I could sense people were instantly gripped. I've seen Maya twice before, with a gap of a year between each performance and the difference this time compared to just a year ago was huge. I've felt before that there has been a touch of affectation about her vocal style, but now it really feels like Maya has found her own voice. Splitting the set into two halves – voice and guitar initially, before singing along to the beats provided by the DJ she showcased her talents brilliantly. Her bro joined her for a song and by the time she reached the end of her set the audience that had built up warmly applauded her. I would imagine she was a new name to most people who saw her, making this feel like something of a watershed performance. To walk onstage in such a stark environment and win everyone over takes real talent and guts and I feel Maya has a bright future ahead of her.
Next up we got Deacon, a young London based MC. Some parts of his set worked well – he got us all in front of the stage for a start and had an energy and lyrical prowess which impressed. However, despite this, I didn't fully connect. The spoken word elements were strong though and Maya joining him for their collab Full Circle worked well. His last two songs were best, with Freedom especially being stirring stuff.
Akala is one of the most highly regarded names in UK hip hop. To call him just a rapper would be to do him a disservice. He is artist, writer, poet and activist. Fiercely intelligent, his strong views and committed stance is part of the reason why he has never fully crossed over into the mainstream, not a place he'd want to be anyway I suspect. Employing not just the requisite DJ but also using a live drummer and extremely clever use of a screen here he presented us with a show. Strong beliefs and worthy intent are all well and good, but can he make us get down? Hell yes he can. Akala spoke about his love of comic books and graphic novels, inspiring him to write his own and it was captivating when the screen showed pages from his book while he rapped along word for word with the text. Equally good was showing his promo videos on the screen – seeing his younger self behind the older wiser 2018 version was a nice touch. When he slowed things down and rapped unaccompanied he showed what an incredible MC he is. What was harder for him to do was pick up the pace again after wowing us all into silence. That is the only thing I could pick to be slightly critical about, because in every sense this was a brilliant display of the power of live hip hop, watching a confident artist in full flight stretching what the genre can do.
He's got a half hour show on BBC2 this weekend, I'll be watching and so should you. Akala is a great artist and the opportunities that his talents are affording him are fully deserved.