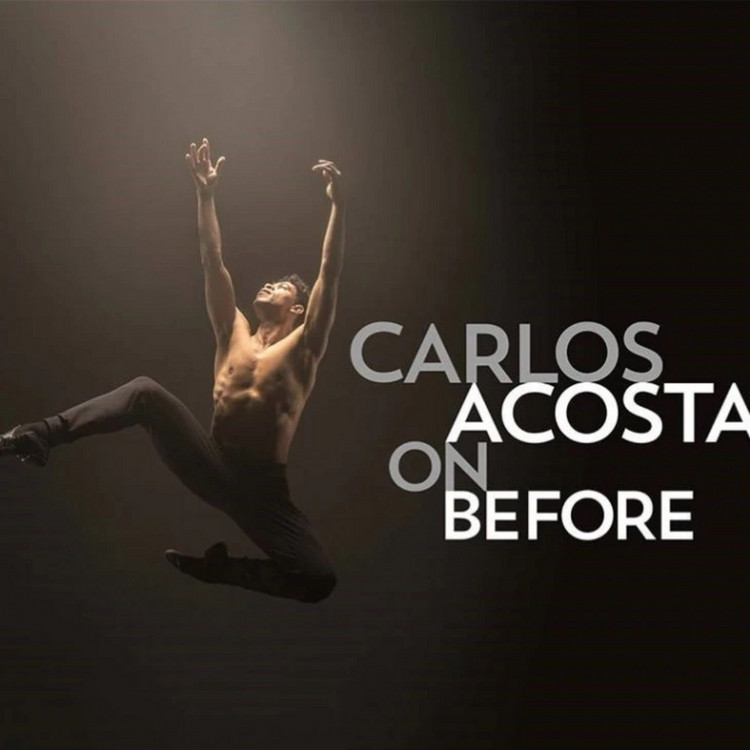 ---
---
Ladies of Letters
Wednesday, June 29th 2022
This theatrical reinvention of 'LOL' certainly had me 'Laughing Out Loud' from start to finish"
Crude Apache
Saturday, June 25th 2022
"Crude Apache have created a show that, by delving into local history, makes us also think about workers' rights today. Bravo!"
Private Peaceful
Friday, June 17th 2022
"We are spared the graphic horrors, but the message hits its target with dramatic precision"  
Songs of Hope and Protest
Thursday, June 9th 2022
Common Lot for, once again, coming up with a community-based show that is entertaining, educational, topical, and inspiring. It does them, and Norwich, proud. Go see it.
Dreamgirls
Thursday, June 2nd 2022
Fantastic costumes, fantastic choreography, fantastic performances, and fantastic songs. What more is there to say? This production of Dreamgirls is simply supreme, supreme, supreme!!! (There, I said it. Sue me if you dare!)
A Chorus Line
Wednesday, June 1st 2022
A goosebump worthy performance, in the best possible way! The first of their few shows at Norwich Playhouse drawn to a close, there was not one underwhelming stage presence from the cast.
Charity Kase
Monday, May 30th 2022
More of this please Maddermarket! Oh? What's that you say? Something Fab brings us A Night at the Musicals with Veronica Green (RPDR season 2&3!) next month?
Grand Day Out at NNF READ ON
Sunday, May 22nd 2022
Last Saturday, it felt like the gauntlet had been thrown down, as a string of shows offered up a truly varied festival experience for those with a strong constitution and keen knowledge of the city's layout. It just went to show that a festival that has sometimes felt constricted by practical and financial considerations, can, on the day, deliver.
The Golden Cockerel
Saturday, May 21st 2022
"With James Conway's direction and Gerry Cornelius' conducting, 'The Golden Cockerel' is most definitely in safe hands"
Barry Humphries: The Man Behind the Mask
Monday, May 16th 2022
Les Patterson was an ungracious slob, and while Edna softened in her dotage, it's worth remembering how she longed to turn Norm's life support off. Both revealed a cruel streak that ran through Humphries work, perhaps born of the days when he was the bully, not the bullied
Nina Conti - The Dating Show
Sunday, May 15th 2022
"There is no one to match her, both with regard to her technical ability and her brilliant improvisational skills. Ironically, she is such a good ventriloquist it's all too easy to forget that everything funny happening on stage is coming out of her head and her tight lipped mouth."
Kenneth Williams: Cult Figure
Friday, May 13th 2022
I think Elmer would argue that the evening was presented as Williams would have constructed it, and as such was guarded where the man himself would have been guarded.
The Curious Incident of the Dog in the Night-Time
Wednesday, May 4th 2022
This was a great show, well written, well acting, and one which explored challenging themes. How to top that? The answer was in a tiny epilogue, which those hasty to catch the last bus home might have easily missed. To say more would be spoil a lovely surprise, but I will say it left a big, fat silly smile on my face.
The Addams Family
Wednesday, April 27th 2022
For a crypt-kicking delight of an evening, The Addams Family are your perfect ghoulish hosts.
The Birds and The Bees
Thursday, April 21st 2022
Yes, it is comedy. Yes, it is fun, and yes it is raucous and at times saucy. McDermott's smartly integrated East Anglian references and dialectical nuance will delight local audiences. But, ultimately it is a much bigger picture, and there is so much more for us all to think about and take away from 'The Birds and The Bees'
Magic Goes Wrong
Wednesday, April 20th 2022
The Lion, Witch and The Wardrobe
Friday, April 8th 2022
....nothing could have prepared me for the spectacle and passion of this version of the Leeds Playhouse production, currently playing at Norwich Theatre Royal.
Private Lives
Thursday, March 31st 2022
As a classic drama about love, lust and conflict, 'Private Lives' still takes some beating.
An Interview with Linus
Friday, March 18th 2022
School of Rock
Wednesday, March 16th 2022
Basil Brush - Unleashed
Monday, March 14th 2022
Animal Farm
Thursday, March 10th 2022
Triffids
Friday, March 4th 2022
For the most part, this was an imaginative, energising and wonderfully original approach to a literary classic.
Nederland Dance Theater NDT2
Thursday, February 24th 2022
I remember when, soon after taking being appointed as CEO of Norwich Theatre, Stephen Crocker made a pledge to continue to bring more world class contemporary dance to Norwich. He has delivered on that promise ........
Frankenstein
Tuesday, February 22nd 2022
The use of puppetry to represent Victor's creation was an absolute masterstroke, and on many different levels.
Cluedo
Tuesday, February 8th 2022
The Book of Mormon
Thursday, January 27th 2022
Strange case of Dr. Jekyll and Mr. Hyde
Tuesday, January 25th 2022
The Sound of Music
Wednesday, January 19th 2022
Dick Whittington and his cat
Thursday, December 16th 2021
Make sure that you don't miss out on what will almost certainly the best feel-good night out (or matinee) on offer in Norwich over the festive season.
Robin Good - Pantomime
Monday, December 13th 2021
Robin Good is directed with lashings of local references and a bundle of in-jokes that will delight Norwich audiences – poking fun at our parochiality, our poor public transport links, and our patchy mobile phone reception.
My Car Plays Tapes - John Osborne
Sunday, November 28th 2021
Handel's Messiah performed by Glyndebourne
Friday, November 26th 2021
Rake's Progress
Thursday, November 25th 2021
The Rocky Horror show
Tuesday, November 2nd 2021
The Dresser
Thursday, October 7th 2021