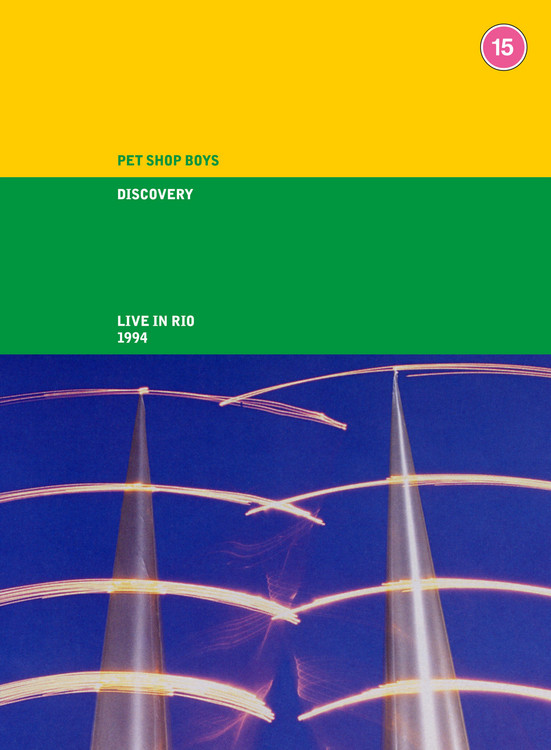 ---
---
Malcolm and Marie
Monday, February 8th 2021
Charity Film Screening - It's A Wonderful Life
Saturday, December 5th 2020
Charity film screening - proceeds to Norwich Street Aid
i'm thinking of ending things - Netflix
Monday, September 7th 2020
This is certainly one of Kaufman's best shot movies to date. This is only his fourth directing credit, his first since a personal favourite of mine, the 2015 film 'Anomalisa'. 'i'm thinking of ending things' is one of the most impressive looking films of 2020
Tenet
Thursday, August 27th 2020
Babyteeth
Saturday, August 22nd 2020
Saint Frances
Thursday, July 16th 2020
The Vigil
Thursday, July 16th 2020
Infamous
Thursday, July 16th 2020
The Old Guard - Netflix
Thursday, July 16th 2020
Artemis Fowl
Saturday, June 13th 2020
It's actually extremely hard to put into words how "nothing" this film is.
DA 5 Bloods
Saturday, June 13th 2020
The mental and physical torture they endure throughout is almost reminiscent of what they experienced when they were young men drafted back in the 1960's. Not only that, Lee's ability to mix heartfelt moments that really struck me and his way of bringing humour and shock to the table too. There is one particular scene over the halfway mark that made me almost fall off my seat
Portrait of a Lady on Fire
Tuesday, April 14th 2020
This is a stunning piece of work. As soon as I finished watching it, I wanted to watch again. A fascinating and heart-breaking look into the revelation of love, with the importance of gaze and youth derived from the story of Orpheus and Eurydice itself.
TIGERTAIL
Monday, April 13th 2020
'Tigertail' isn't a sugar-coated family drama that has that "feel-good ending" like in many American dramas, this doesn't hold back and delivers exactly on what you would expect to happen to you in life.
Onward
Friday, March 20th 2020
One thing that we can admit is that it certainly carries the vision and values of Pixar, and that's to tear you apart inside, make you cry and tap into human emotion ever so well. Is it as good as its predecessors?......
The True History Of The Kelly Gang
Wednesday, March 4th 2020
Little Joe
Thursday, February 27th 2020
Sama
Thursday, February 27th 2020
Emma
Saturday, February 22nd 2020
Parasite
Monday, February 10th 2020
The Lighthouse
Sunday, February 2nd 2020
After a gruelling 8 month wait from its Cannes Film Festival premiere in May 2019, Robert Eggers' The Lighthousehas finally come to UK cinemas. Produced and distributed by A24,The Lighthouseis yet another horror-thriller unlike any other.
Weathering With You
Friday, January 31st 2020
The Personal History of David Copperfield
Sunday, January 26th 2020
Bombshell
Friday, January 24th 2020
US Political dramas are always cannon fodder during awards season, every year there seems to be a new one making the headlines for potential nominations.
Little Women
Tuesday, December 17th 2019
Gerwig's film gives enough evidence that a story like this needs to be retold to for each generation, finding something new in the pages every time.
Motherless Brooklyn
Tuesday, December 10th 2019
Judy & Punch
Wednesday, December 4th 2019
Jojo Rabbit
Monday, December 2nd 2019
This is about as wacky and off-beat as they go
Sorry We Missed You
Friday, November 8th 2019
It's heart-breaking but it's the truth. It's not a film to enjoy with a soft drink and a large popcorn but it's one of the most important movies of the year.....
The Peanut Butter Falcon
Wednesday, October 30th 2019
As well as this, the film is stunning, perfectly encapsulating the nature secluded lifestyle that most of these characters lead. The mundanity of 'living with the land' has never looked so ideal, and although this world can be cruel, you can rely on the kindness of strangers
The Day Shall Come
Wednesday, October 30th 2019
Following preacher/revolutionary Moses (Marchant Davis), the film is based on hundreds of true stories all within the United States.
Monos
Wednesday, October 30th 2019
10/10 need we say more
The Last Tree
Wednesday, October 30th 2019
It's able to sustain originality with the comparisons between black and white childhoods. The no-nonsense parenting may seem strict at first when Femi first moves in to London, but as he becomes older his harsh upbringing has a purpose to it
The Farewell
Monday, September 30th 2019
Animals
Thursday, August 8th 2019
The film may not be for everyone but if you're of similar age to the women in this feature then the fear of missing out and the desire to live it up and not let life pass you by is a notion that hits home
The Dead Don't Die
Monday, July 22nd 2019
Pulp Fiction
Friday, July 12th 2019
Cinema City, as part of their Tarantino celebrations leading up to Once Upon a Time in Hollywood, out Troy went along to see the classic Pulp Fiction on the big screen. Lets see what he made of it .....